Fill out the form below and a Conta Walk In Tub team member will get back with you as soon as possible.
WALK-IN TUBS, SHOWER CONVERSIONS, BATHROOM REMODELING & MORE!
A Walk In Bathtub or Shower is the perfect choice for those who are looking for a safe, comfortable and therapeutic bathing experience. For many seniors and people with mobility issues, getting in and out of a traditional bathtub or shower can be dangerous. But with a Walk In Tub or Shower, you can enjoy all the same benefits while remaining secure and independent. We offer several Luxury Bath products that provide high-value benefits to make your bathing experience even better.
The most important benefit of a Walk In Tub or Shower is its safety features. Our ADA-approved grab bars and low thresholds make it easier to get into and out of the tub without slipping or falling. The leak-free doors also ensure that you don't have to worry about water spilling onto the floor when you enter or exit the tub. And all our controls are easily accessible so that you can adjust the water temperature, jet intensity, and other features without having to reach too far or struggle to find them. 

Other safety features for the elderly for a walk in tub or shower include:
These features combined make walk in tubs and showers the ideal choice for those with limited mobility who want to remain safe and independent while bathing.
Your walk in bathtub or shower also offers a range of therapeutic benefits, from hydrotherapy jets to aromatherapy. Our walk in tubs and showers are equipped with powerful therapeutic jets that can help relieve sore muscles and improve circulation, while the aromatherapy feature can help you relax and unwind during your bath.
Walk in tubs and showers are more efficient than traditional tubs or showers because they take up less space, saving you money on water costs. A walk in tub or shower also adds value to your home and can be fitted with a variety of accessories to make it even more luxurious.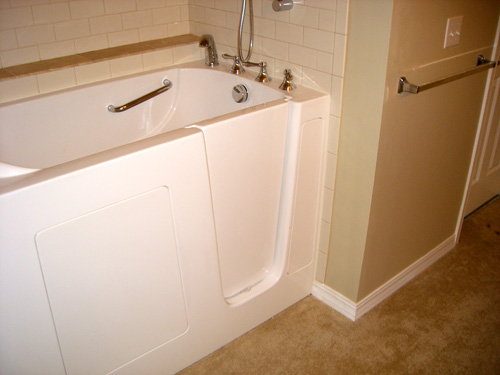 Our Luxury Bath products also feature built-in seating for added comfort as well as hydrotherapy jets that massage tired muscles and reduce stress levels. You can also customize your tubs with various style options including tile trim around your tub walls for an attractive look. Plus, our easy-clean acrylic surfaces make it easy to keep your tub sparkling clean without any harsh scrubbing chemicals. A walk in bathtub or shower also provides a comfortable and therapeutic bathing experience. Our walk-in tubs are equipped with adjustable air jets that provide gentle massage, reducing aches and pains while you relax in the warm water. The chromatherapy lighting systems can also help to improve your mood and reduce stress.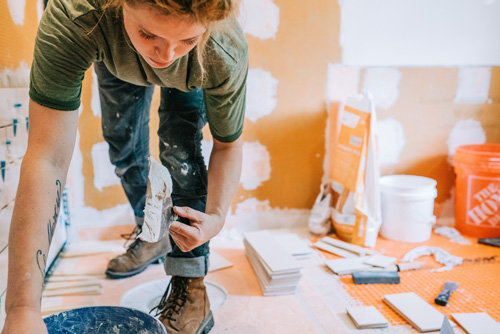 Another great benefit of our Walk In Tubs is their easy installation process. Our certified installers use advanced techniques to ensure that your installation is completed quickly and correctly—in as little as one day! Plus, we offer free design consultations so that you can get help choosing the right product for your home before making any commitments. And if you need financial assistance, we also offer flexible financing plans with attractive terms so that you can pay over time if needed.
We provide walk in bathtubs and showers that are designed to meet your needs. Our products combine luxurious comfort features with advanced safety technology, allowing you to enjoy a safe, comfortable and therapeutic bathing experience. From easy installation to flexible financing plans, we make it easy for you to get the walk in tub or shower of your dreams. Contact us today to learn more about our walk in bathtub and shower products!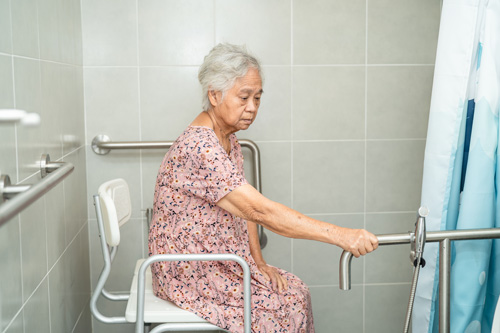 Finally, when you invest in one of our Luxury Bath products, you will receive a limited lifetime warranty coverage from Home Concepts guaranteeing your satisfaction with our product performance and quality construction standards over time. This warranty coverage allows you peace of mind knowing that your investment will be secure—for years of bathing enjoyment to come.
Contact us today to find out more about walk in tub and shower benefits and learn how one of our products can help improve your bathing experience. We look forward to helping you make the best decision for your home with high-value walk in bathtub or walk in shower options!
Overall, our Walk In Tubs and Showers provide an array of high-value benefits designed to give users a safe, comfortable, therapeutic bathing experience every single day. From our ADA-approved grab bars to our low thresholds and leak-free doors; from comfortable built-in seating featuring customizable style options to soothing hydrotherapy jets; from quick installation times supported by flexible financing options to limited lifetime warranties; these features combine to give customers the ultimate in form and function within their home bathroom setting—at an unbeatable value!